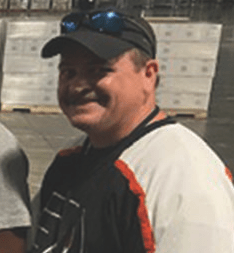 Al has been with our New Jersey team since late in 2018! He has shown leadership and connection with everyone he works with! Al is always willing to share great ideas to improve efficiencies and his fulfillment center environment. Al was recognized in Q2 for bringing his strong educational background to support the development of new and innovative training materials to our business across the United States.
Congratulations Al and thank you for all you do for IntelliSource!
In your own words, what do you bring to IntelliSource? I bring Leadership, Resilience, Integrity, Emotional Intelligence, Diplomacy, Problem Solving, Tenacity, a Team Approach, and a Sense of Humor to the Intellisource team.
What do you feel your biggest professional strength is? My biggest strength as a professional is my ability to make meaningful connections with other people.
Outside of work, what interesting fact should people know about you? I love to cook so much that I almost attended culinary school! Someday, as a side gig, I'm going to serve up my creations from a food truck!
What is your favorite part about working at IntelliSource?My favorite part of working for Intellisource is the Team approach. From day one, I have been made to feel not only as a member of the team but, as an important member of the the Intellisource Family. Where else do you get to have open dialogues with the President/CEO, Vice Presidents, and Leadership Team members of the Company? I can't think of
At IntelliSource, we always strive for E3 or being Enjoyably Engaged in the Experience… what does that mean to you? At Intellisource, we are all encouraged to task the chance of learning something new, learn from our mistakes, and grow beyond our limits. This has definitely kept me Enjoyably Engaged in the Experience.