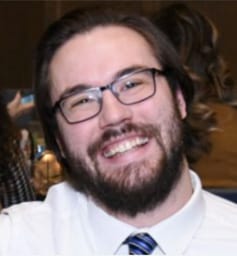 Cody has been with IntelliSource for 8 years. He started with us at a customer site and quickly grew into a recruiter for our HQ team. He was recognized for supporting a complete redevelopment of our weekly operations reports for a key customer account and then managing the outcome moving forward.
Congratulations Cody and thank you for all you do for IntelliSource! Cody spent some time to let us know a little more about what he brings to the team!
In your own words, what do you bring to IntelliSource? I feel like I bring a passion that helps me and my peers to be successful. With that passion comes a drive to overcome obstacles and challenges that allows our team to produce results above the competition.
What do you feel your biggest professional strength is? I feel my biggest professional strength is being adaptable for rapid and regular changes. Our industry is always evolving especially right now, and I have always been able to overcome the challenges that comes with the changes. This allows me and the team to come out the other side successful no matter the situation and changes required.
Outside of work, what interesting fact should people know about you? I know how to juggle. I taught myself with rocks when I was a kid and can still pick up and start juggling almost any three objects to this day.
What is your favorite part about working at IntelliSource? My favorite part about working for Intellisource is all the amazing people I get to surround myself with. I know it may sounds cliché, but I truly believe Intellisource has of one of the strongest teams out there and I am truly honored to be a part of it.
At IntelliSource, we always strive for E3 or being Enjoyably Engaged in the Experience… what does that mean to you? To me E3 really just boils down to loving your job and the people you work with, which I wholeheartedly do. Being able to help people find the job/career they have always wanted or helping bring stability and comfort to their families is amazing and makes being enjoyably engaged in the experience just come naturally.