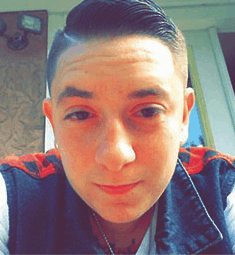 Lujan has been with IntelliSource for several years and worked in several different capacities across our organization. Lujan was recognized as a Q2 hero for taking the lead to streamline, update and lead our training program while relocating temporarily to our Northern NV market! The customer was very pleased with the result and she was able to return to immediately start another large project with our BPO team!
Congratulations Lujan and thank you for all you do for IntelliSource!
In your own words, what do you bring to IntelliSource? Not tooting my own horn here but I think I bring many qualities to IntelliSource. If I had to narrow it down I would say I bring a can do attitude that is infectious to others around me. I bring the heat…a one, two punch if you will.
What do you feel your biggest professional strength is? I feel my biggest professional strengths are my people/leadership skills and my ability to adapt to change while staying true and honest to who I am.
Outside of work, what interesting fact should people know about you? The most interesting fact about me would probably be I own and play for an all women tackle football team. GO VOODOO!
What is your favorite part about working at IntelliSource? Literally my favorite part about working for IntelliSource is the fact that it is owned and ran by a WOMAN. Might seem silly but I hold that in high regard and always proud to tell people that fun fact. Like seriously I go out of my way to tell people "wow nice day out huh, Lujan?" "That's cool, but did you know my company is owned and ran by woman?"
At IntelliSource, we always strive for E3 or being Enjoyably Engaged in the Experience… what does that mean to you? Being enjoyably engaged in the experience is more than just enjoying what you're doing because let's be real we don't always enjoy every moment. So what this really means to me is being able to look at the big picture, breaking it down and always find the positive. Experiences are not always good but what matters is how you learn from it, grow from it, and bestow it onto others. Being able to recognize and relay the situation is truly being enjoyable engaged in the experience.
Anything else you would like to share? "HATE, it has caused a lot of problems in this world, but it has not solved one yet." -Maya Angelou. Be kind.