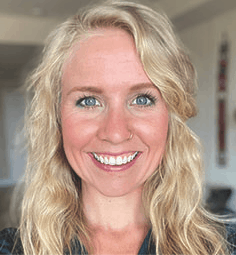 McKenna has been working with IntelliSource for 3 years. She has traveled to many of our sites as a key part of our implementation team and has also spent a considerable amount of time in our Reno market. McKenna is being recognized as a Q2 hero for her willingness to jump into difficult situations and figure it out.
Congratulations McKenna and thank you for all you do for IntelliSource!
In your own words, what do you bring to IntelliSource? I feel that I bring reliability, positive energy, drive and motivation. Me being a very detail oriented person, I always take anything thrown my way and complete it with the best quality in mind. I also get so much joy in helping my coworkers and employees succeed. Not many companies are as personable and hardworking as we are to make sure we deliver the best to all associated in our community.
What do you feel your biggest professional strength is? I feel that my professional strength would have to be my organization mixed with my memory. I am super organized whether it's a list, color coded, notes for myself, or a verbal confirmation. If I state it is going to get done, it will get done. Doesn't matter if it's a project I have been tasked with, or helping an employee/coworker with something that needs to be completed, I always see it as a top priority needing to be juggled and make sure it done to the best of my ability.
Outside of work, what interesting fact should people know about you? I love being outdoors, whether it is in the warmer seasons or the winter months. You can find me somewhere in nature, even if I have never tried it before, I am up for it.
What is your favorite part about working at IntelliSource? There are a couple aspects of Intellisource that make it so great. The fact that everyone I work with on a daily basis is so helpful and always there for anything you might need guidance on. This could be anything from work related situations, or even something more personal going on in your life. There is always someone there to help or listen. A few other aspects are the growth opportunities and how you can apply what you learn and use those tools in your everyday life.
At IntelliSource, we always strive for E3 or being Enjoyably Engaged in the Experience… what does that mean to you? To me, I feel that E3 means being present and committed to what Intellisource stands for in regards to people. I believe in treating people the way you want to be treated. I try to show up to work everyday with the intention to have interactions with people in the most positive way, whether it's a coworker, superior, employee, etc. I think being present in those moments can sometimes change a person's perspective or have a lasting impact on their life big or small. If you are able to make someone's day better, why not try and do that just by a positive interaction?